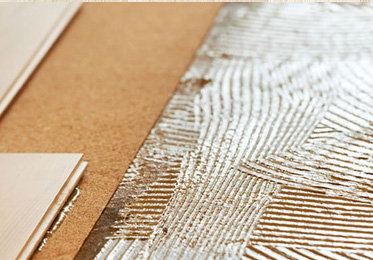 Besides flooring materials we also offer a variety of flooring accessories that ease maintenance, installation and accentuate the chosen flooring material. We stock several flooring tools and also provide flooring underlay to protect your materials from the elements of nature. West Coast Flooring Outlet offers cleaning agents, and underlayment, a padding that is important to smooth out any undetected rough edges, small dips, or rises in the subfloor, and to provide sound insulation.
Being the flooring outlet of choice in the area, we always ensure that our customers get the best services in the region and beyond. In light of this we provide great customer service solutions that help clients make the best choice of flooring. The support teams also answer customers' questions about flooring and accessories. Our quality guarantees keep customers returning to our outlet and we also cover our products to protect property owners from losses. If you are stuck in a rut over what flooring material to choose, feel free to engage our experts for a collection of the best that the market has to offer. In addition to the materials in stock we are always on the lookout for other types of flooring in order to increase the choice for our loyal clients. By choosing West Coast Flooring Outlet you will save yourself the trouble of independently looking for flooring materials and accessories whose quality could be compromised.
West Coast Flooring Outlets also stocks countertops. Countertops complement flooring, and vice versa, and the right counters can accentuate and even define your room. Our upper end but affordable counters come in granite, quartz, and marble. These natural materials look beautiful and are durable, strong, and user-friendly. We have a wide range of looks and styles, but all are of the highest quality.